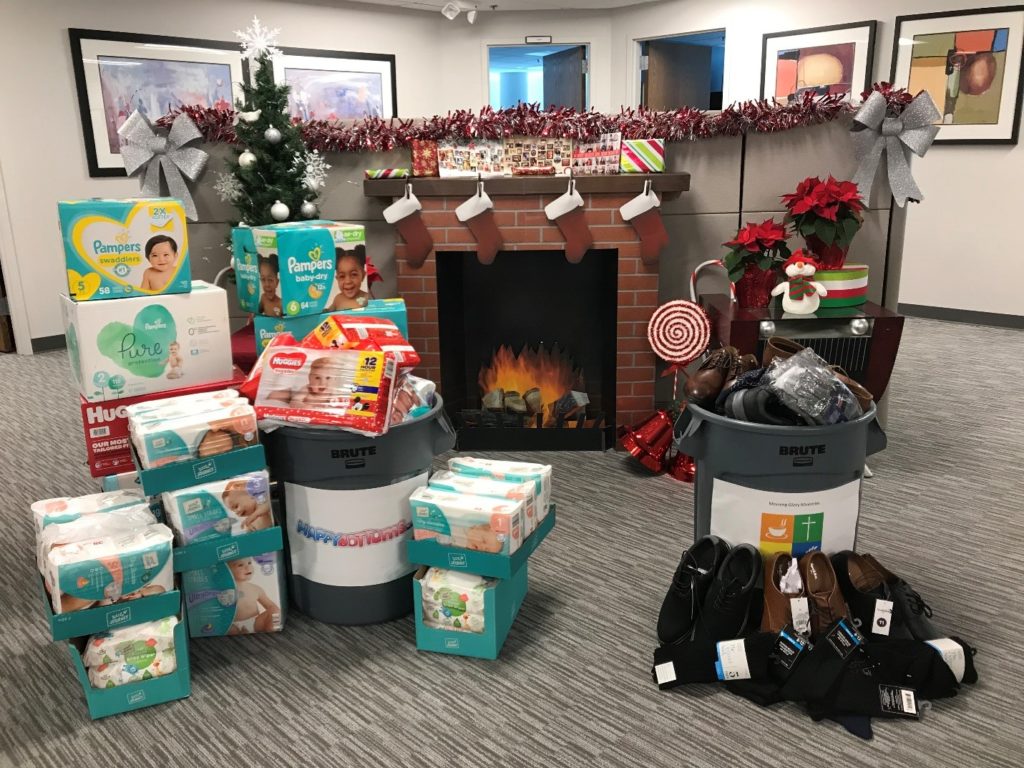 Ascend Media team members gave generously this holiday season with donations for Happy Bottoms, Kansas City's Diaper Bank, and the Morning Glory Ministries, which has been serving the homeless in Kansas City for more than 30 years.
Ascend staffers collected and donated more than 1,800 diapers for Kansas City's estimated 20,000 children whose families don't have enough diapers to keep them happy, healthy and dry. This is an underserved area of need nationwide; one in three American families struggle to keep their babies in clean, dry diapers.
The team also collected 90 pairs of socks and 14 pairs of shoes for the homeless in Kansas City. Morning Glory Ministries' mission is to ease the burden of marginalized individuals in Kansas City through its three ministries, the Morning Glory Cafe, Hospitality House and the Emergency Assistance program.